WILLIAM HUNT LAW
Website Design for Legal Practice
William E. Hunt is a Cincinnati attorney specialized in white collar litigation.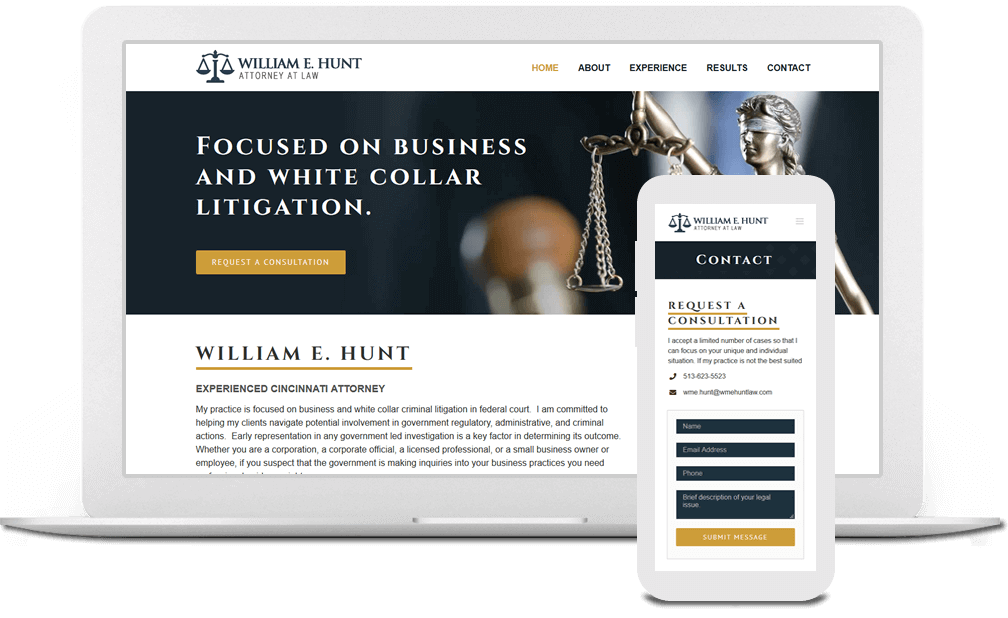 Sarah and Austin Blu were invaluable in developing a website for my private law practice. I would recommend her to anyone who is starting his or her own business. Her expertise and advice was timely, professional, and affordable. I am highly pleased with the results and I look forward to working with Sarah going forward as I grow my practice.
WILLIAM | WILLIAM E. HUNT LAW

ARE YOU READY TO START A CONVERSATION?